To insert pages into a PDF, follow the steps:
Download and install PDFChef by Movavi.
Launch the program and add the PDF you want to edit.
Click New Tab and add the second PDF file.
In the right pane, select the pages you want to insert into the second PDF.
Copy the pages from one PDF and paste them to the other.
Read this article to get detailed instructions.
By clicking the button, you're downloading the free version of PDFChef by Movavi.*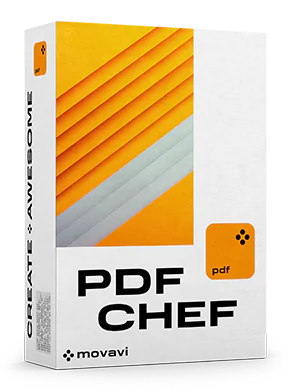 PDFChef by Movavi
Everything you need from PDF Software!
PDF creation from scratch

Different PDF-editing modes (4-in-1 page arrangement,
text editing, and object editing)

Electronic signature solutions

One-click file export and print output
How to Add Pages to a PDF Online
You can merge your PDF files online by using online PDF merging services. One of such is the service offered by PDFChef. And the great thing is that this PDF merger is free and ideal both for commercial and personal use. There are no ads or need for making registrations. With this service, you can split your PDF, merge multiple PDF files into one or rearrange the pages. The good thing is you can use this option on your smartphone or desktop computer.
Merging PDFs online with PDFChef involves three easy steps. These are explained accordingly below:

Step 1. Upload the File
Visit the PDFChef website.
Proceed to PDFChef
The first thing you'll see when you enter the PDF merging page on PDFChef is the Choose Files function. You can click this button to select the PDF files you want to merge or simply drag and drop the files into the area.

Step 2. Add More PDFs and Edit Files (Optional)
Click on the Add Files button on the upper-left part of the box and add more files if needed. In this section, you can also rotate existing pages or delete selected ones.

Step 3. Save Changes and Download
To save your changes and download your edited project, click the Save and Download button at the bottom of the merge box.
How to Add Pages to a PDF on a Mac
To add pages to a PDF on a Mac, you can use the PDFChef for a Mac by Movavi, or you can also use the built-in Preview app.

PDFChef by Movavi

If you have a Mac, another way to add pages to a PDF is by using PDFChef for a Mac, designed by Movavi. With this software, you can open and read your PDFs, create documents, convert files from and to PDFs, for example, from and to EPUB, HTML, TXT, and Word. Most importantly, you can edit your PDFs, specifically, add pages into an existing PDF file. With this function, you can add pages, edit pages or format the texts in PDFs. Also, you can scale, rotate, and insert images on the PDF pages. To learn more about the app, follow the link below.

Preview

Using Preview, users can add a blank page or a whole PDF to an existing PDF file. Specifically, you can view and save your PDFs as well as images. You can make changes to your PDFs and also edit your images.

With Preview, you can fill and sign forms on your Mac computer. You can also secure your PDF files by protecting them with a password. Also, you can change the formats of your images, from JPG to PNG, TIFF, JPEG, PSD, and vice versa. Most importantly, you can add pages to your PDF by using the Preview app. With this, you can combine and transfer pages from a PDF document to another.
How to Add Pages to a PDF in Adobe® Reader®
First, you have to know that you can't add pages using Adobe® Reader®. You will need to use Adobe® Acrobat®. You can insert pages into PDFs with almost any version of Adobe® Acrobat®. However, this does not work with the free and widely used Acrobat® Reader® software.

With Adobe® Acrobat® DC, which is included with the subscription for Creative Cloud, you can easily merge multiple PDF files into a single file. Whole files containing PDF documents can also be merged into a single document with the click of a mouse.

Step 1. Open the App and Add Files
To do this, open Adobe Acrobat and click on Tools at your Start screen, then right-click on Add Files. Here you determine whether you are going to add individual files or whole folders with PDF files. The Delete command allows you to delete individual PDF files added accidentally.

Step 2. Select and Combine
Once all the desired documents have been selected in the preview, click Combine. The program will create another PDF file called, for example "File1.pdf", which you can rename if you want and save.
Final Thoughts

As you can now see, there are several ways to add pages to a PDF file. If you have a Windows PC or Mac, you can do this by using the PDFChef by Movavi. With this, you can add or append individual or whole pages. You can even add whole PDF files into another PDF. Also, you can add a blank page using the program. Probably one of the easiest methods is to use an online service such as the PDFChef merger tool. If you use a Macintosh computer, you can make use of the Preview by Apple or the PDFChef by Movavi.

Anyone who subscribes to Creative Cloud will be able to use the Adobe Acrobat DC to merge the PDF files. If you place two sessions of the program next to each other on the screen, you can also drag and drop individual pages as you like.
Was the article helpful?
Frequently Asked Questions
How do I combine pages in a PDF?
To combine PDF files or pages, open PDFChef by Movavi.
Add the PDFs you want to combine → Combine the files → Save the result
Read the full article on how to combine PDFs:
How to combine PDF files
How do I delete pages from a PDF?
Install and launch PDFChef.
Open your PDF and click Manage Pages in the toolbar.
Select the pages you want to delete and click Delete.
Save your file.
Read the full article on how to delete pages from PDFs:
How to delete pages from a PDF
How do I create a PDF with multiple pages?
Install and run PDFChef.
Click New to create a PDF document.
Click Manage Pages. Then click Blank Page in the right-hand pane.
Edit the new file: add text, images and more.
Save the new file.
Read an article on how to create PDFs:
How to make PDF files from scratch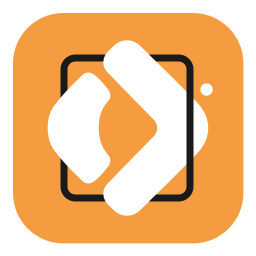 PDFChef
Related Articles
* The free version of PDFChef by Movavi has the following restrictions: 7-day trial period, watermark on the output PDF. Learn more