PDFChef by Movavi
Adobe® Acrobat®
Foxit Reader
Click the button below to download PDFChef by Movavi for Windows and Mac.
By clicking the button, you're downloading the free version of PDFChef by Movavi.*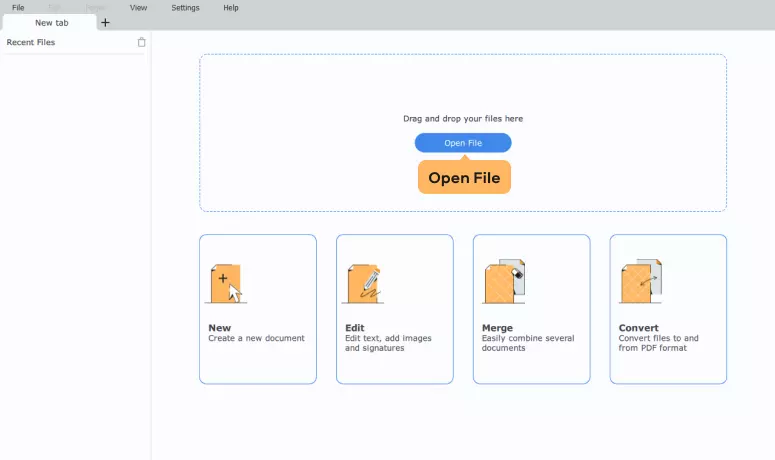 Discover what's best for you: PDF readers vs. browsers
There are many ways to open a PDF file. You can use:
a PDF viewing app
a browser
a built-in program like Preview (for Mac)
Microsoft Word
And many other programs.
Viewing PDFs in a browser or using an embedded PDF opener is fast and convenient. However, these programs may not offer as much functionality as PDF viewers. Viewing PDF documents in Microsoft Word, in turn, can lead to an incorrect display of text and other elements because viewing PDFs is not the main purpose of the software.
In this article, you'll read about the ten best PDF readers, both desktop and online.
If you only need to open a PDF, a browser will do the job. But if that's not enough, we recommend you try PDFChef. It is a full-featured PDF editor, but you can use it for free as a PDF reader. It will also let you zoom in, zoom out, and rotate your documents.
PDFChef is for both PC and Macintosh. Compared with online apps and freeware, PDFChef is very safe to use – we don't send your data to any third-party services. Get our professional PDF editor and work securely with files offline.
How to open and view a PDF file with PDFChef for free
Step 1. Download and run PDFChef by Movavi

Download PDFChef and install the software. Then double-click the icon to launch the program.

Step 2. Open a PDF file

Drag and drop the PDF file into the program window.

Another way to open a file is to click the Open File button, locate the file you need, and click Open. That's it! Now you know how to open a PDF in PDFChef.

Step 3. View the PDF file

To make viewing PDF files more convenient, you can use the following features of PDFChef:

1. Full-screen mode: click Full screen in the top-right corner or push F11. To get back to the default view, click Exit full screen or press Esc.
2. Zooming in and out: click the Zoom in and Zoom out buttons. You can also use the drop-down list to the right of the buttons. If you prefer shortcuts, press Ctrl + scroll wheel.
3. Rotating the pages: right-click the page and select the rotation direction: left, right, or 180 degrees.
4. View memory: the software remembers the last page you've viewed and opens it when you reopen the file. You may find it useful when reading big files, like books.
Alternative best PDF readers
Below, we explore seven options for those who want to know how to read PDF files. There are some free and simple options for both Mac and Windows. Downloading one of these readers can provide an alternative to just opening in a browser like Chrome or Firefox and allow you to explore the full functionality of the PDF file, which is often far more than a browser can display reliably.
Let's explore some of the top alternative readers.
Frequently asked questions
There are many factors that can stop a PDF from opening. Here are the three most common ones:
The PDF file is damaged. You can resolve this problem by downloading the PDF document again when you have a stable internet connection.
The document is protected with a password. A password is required before you can open the PDF. If you don't enter the password, the file won't open.
The software you're using is damaged. It is possible that a program doesn't work properly because of certain errors. You can reinstall the program or download a new, safe PDF reader.
How do I read a PDF aloud?
Most computers have at least two American English voices (one male, one female). To have your PC read PDFs out loud, use Adobe® Reader®. Go to the "View" menu, choose "Read Out Loud", and then click "Activate Read Out Loud".
How can I edit a PDF file?
To edit PDF files in the Movavi reader, upgrade the program to the full version.
1. Go to the PDFChef website.

2. Click the Buy Now button and choose the plan that suits you best. Click Buy and go through the payment process.
3. Within 15 minutes of purchase, you will receive an email with an activation key.
4. Launch the program, open the Help menu and choose Activate Software. Enter or paste your activation key and click Activate.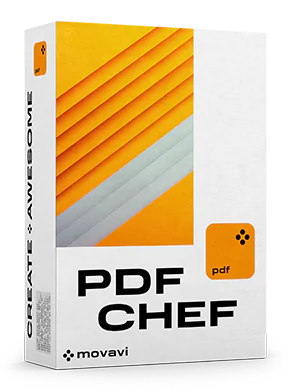 PDFChef by Movavi
Everything you need from PDF Software!
PDF creation from scratch

Different PDF-editing modes (4-in-1 page arrangement,
text editing, and object editing)

Electronic signature solutions

One-click file export and print output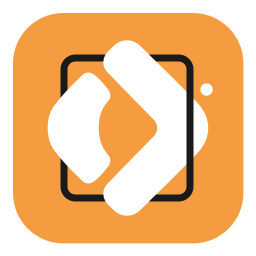 PDFChef
Related Articles
* The free version of PDFChef by Movavi has the following restrictions: 7-day trial period, watermark on the output PDF. Learn more